Semler Industries takes its responsibilities to its customers, suppliers, employees and business partners seriously.  Equally important is Semler's commitment to support both local and national charities and not-for-profits.  Each year, Semler's Board of Directors carefully reviews and selects organizations to which it feels a financial contribution is appropriate and meaningful.  Generally these include organizations close to the hearts of our employees and their family members.  Semler even established its own 501c3 charity in 2001 called the Big Shoulders Relief Fund, which funneled its support to the families of fallen first-responders during the September 11th tragedies.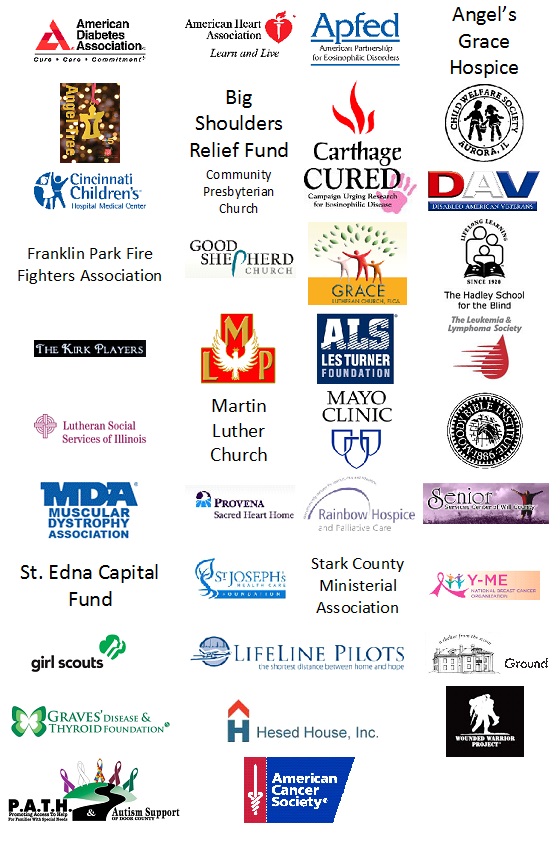 Trusting that Semler will care for your company's needs,
Enables us to care for others in need.
THANK YOU.
Logos depicted are property of their respective organizations