Award Finalist for Illinois Family Business of the Year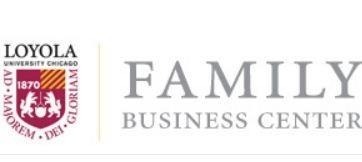 We are excited to announce that Semler Industries was nominated for Loyola's Illinois Family Business of the Year Award in 2012. The company qualified for the small business category.
On Tuesday, August 28th, 2012 there was a Nominee's Reception at Beane Hall, Lewis Tower on the Loyola downtown campus. The event shared a variety of financial and business continuity opportunities and then announced the finalists. Semler Industries was selected as one of three small businesses finalists! The Awards Gala will be on November 27th at the Four Points Hotel. We are keeping our fingers crossed and looking forward to the evening.
We are proud to have been nominated and now a finalist and wish to express gratitude for the customers, suppliers and employees that have worked together for over 100 years.